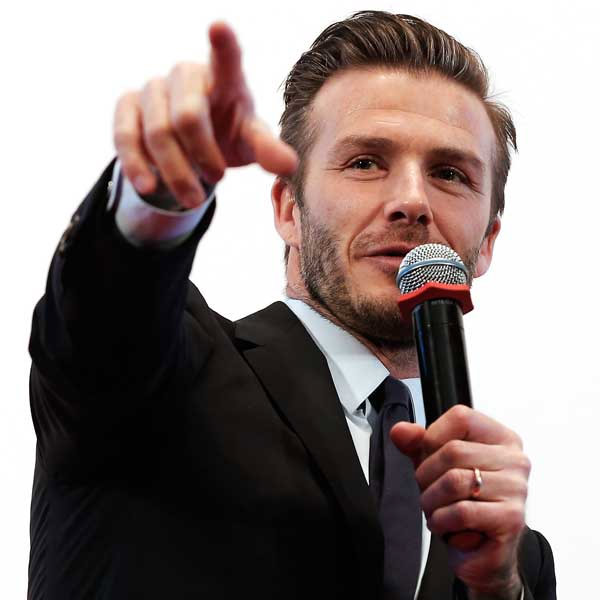 Former soccer star David Beckham says he still feels 21 in his heart and mind, despite him reaching his 40th birthday earlier this summer.
The retired soccer superstar said he still acts as though he is just out of teens, reported Female First.
"It just felt like another birthday, to be honest. A little bit of a bigger birthday… I don't feel any different to when I turned 21. I still feel young at heart and in my head as well, and I think that's important." Beckham retired from his sporting career in 2013 and now his life revolves around being a stay-at-home father to his children, sons Brooklyn, Romeo, Cruz and four-year-old daughter Harper, while his wife Victoria Beckham, 41, works on her successful fashion empire.
"I wake up, make breakfast for my children, take them to school. I go and work out after I've done that, then my little girl finishes at 12 o'clock, so I pick her up, take her for lunch and then take her home and go to the park with her.
"From there I pick my boys up and then take them to football practice, which finishes at 9 in the evening." David's life has altered dramatically since he hung up his soccer boots professionally but he has embraced the change in his life.
"It's a big change but it's one that I've actually enjoyed. Spending time with the kids, being able to take them to training every single day, pick them up every day and take them to school – you know, it's what I love."
Copyright : dnaindia 


Link : http://www.dnaindia.com/sport/report-40-year-old-david-beckham-feels-he-is-21-in-heart-and-mind-2146366